Sevilla Postcards
(retired)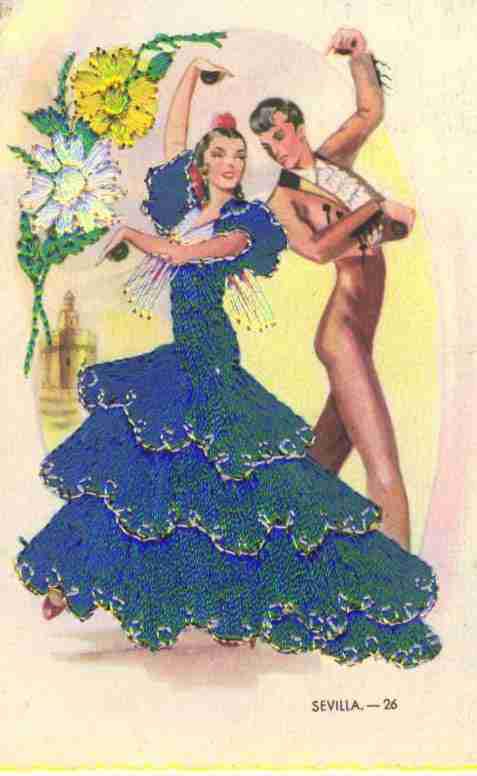 After more than 20 years of postcard trading, the last 15 years of which have been attending fairs we have decided to retire. It is a business we have enjoyed very much. It has been a great deal of fun and hard work. But we shall still continue to come to fairs to buy for our own collections and look forward to meeting again the many collectors and dealers we have come to know so well over the years.
We were given wonderful "send-offs" at both of our last two fairs - Surrey Postcard Club at Merrow and Bloomsbury on the weekend 22/23 November 2003. Beautiful flowers from Val & Clive Smith and family and Surrey Postcard Club. We received cards from well-wishers and many "Happy Retirement"s from customers and dealers alike.
See you soon. Au revoir. Hasta la vista. Ciao.
Here are photos I have taken at some of our fairs.
| | | |
| --- | --- | --- |
| Bloomsbury Fair | Surrey Fair | Isle of Wight Fair |
| | | |
| --- | --- | --- |
| Dorchester Fair | Wickham Fair | Southampton Fair |

A satisfied customer who immediately framed her cards
ready for her new grandchild's arrival
and returned to show us.

Mark Routh who was the instigator of
the Moderns event at Bipex in 2002
and helped the PTA with its organisation.
If you would like to see the photos I took at the 2001 BIPEX please click here
For my 2002 Advent Calendar please click here. I really must get round to preparing a new one for next Christmas!
Picture Postcard Monthly is the magazine for postcard collectors and one of its features is 'Website of the Month'. Click here and you will find links to these sites which I hope you will find of interest. Some of them have been updated since being mentioned in PPM.